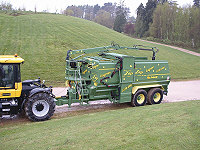 Eco Green
Composters/Shredders
The Eco Green composting
shredder/bio-mixer offers a
simple, reliable and economic
means of green waste recycling,
and a significant reduction of
the volume of material in
preparation for conventional
and in vessel composting.

They grind, mulch and mix biodegradable products, from grass mowings, roots and soil to ten inch diameter tree loppings,
pallets, waste paper etc.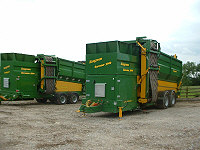 Eco Green
Screeners
The Eco Green Compact Screener range is suitable for the screening of a wide range of products including compost and aggregates.

Machines can be built to individual requirements and include diesel engine or electric drive with hydrostatic drive.