The Eco Green is particularly compatible with most in-vessel composting equipment. The machine is available with a double chop optional extra facility, guaranteeing a 12mm food waste product. Stationary versions are available with diesel engine or electric motor drive.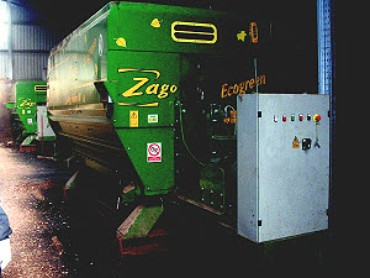 Twin Eco Green stationary machines operating at a large Scottish composting facility.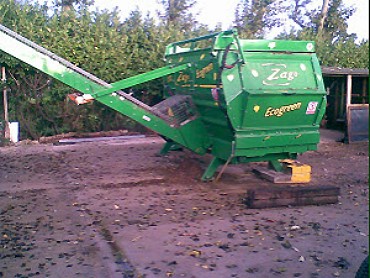 Small 9m3 machine with sealed hydraulic lid as operated at a West Midlands Zoo.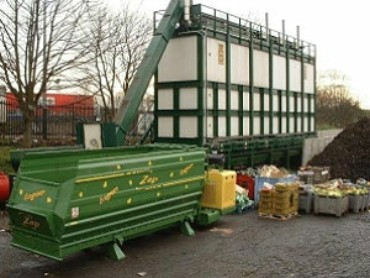 Stationary machine in operation at wholesale fruit and vegetable market. The machine is used to process a range of products including green waste, fruit, vegetables, flowers, cardboard and pallets.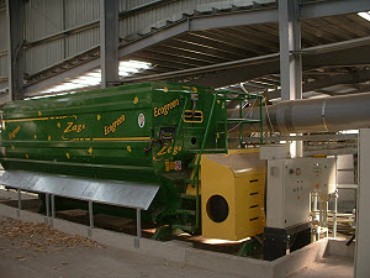 20m3 electric drive machine with hydrostatic transmission and automatic reversing. One of several machines operated by a large UK in-vessel composting company.
Small scale in-vessel composting systems suitable for specialist products. Easy to install with small footprint.